Hello everyone,
We've been trying to make this work without success, so I am trying writing on a forum for the first time.
My partner has a pair of German blue rams, like this one ->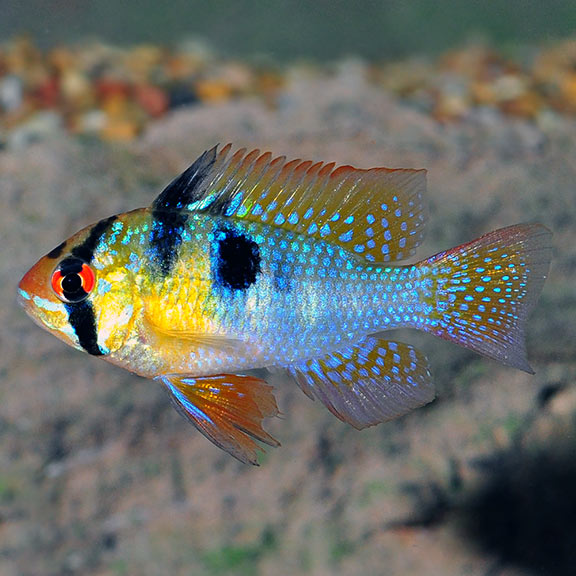 and since they came into our 130 liter tank, they've been spawn around 6 times.
Apart from the very first time when they just ate their eggs, fry has always come out in big quantity, going around and with the parent taking in their mouth the ones that go away from the group, trying to keep them together.
The problem is always the same: the fry is quite lively and swims around following the parent once hatched, but after 3 or 4 days they start to slow down and slowly get less in number. Then, all of a sudden when they are around 40, we go away for a couple of hours and when we return they're all disappeared.
There are no bodies, which makes us think they get eaten by the parents.
As I said, this has happened around 5 times and despite buying liquifry and baby shrimp food, we haven't managed to see any of the fry grow.
What can be the cause? What should we do next time?
Thanks,
Saro