A few pics of some live food cultures at Vale! Towers which may give ideas, depending of course on what's practicable for you ..
Springtails
I use a couple of containers I got from a reptile store. Gauze over the top ; reptile-type substrate on the bottom plus about half-an-inch of water (RO but rainwater or dechlorinated tap would do). Fed with ground-up fish food/flakes, spirulina and deactivated yeast - anything that's nutritious and will go mouldy, really!). Brilliant for top-feeding fish - Hatchets, when I kept them, and now Half-beaks, go mad for 'em. Other fish will stalk them, too. Alternative is flightless fruit flies but they were too much of a hassle to maintain.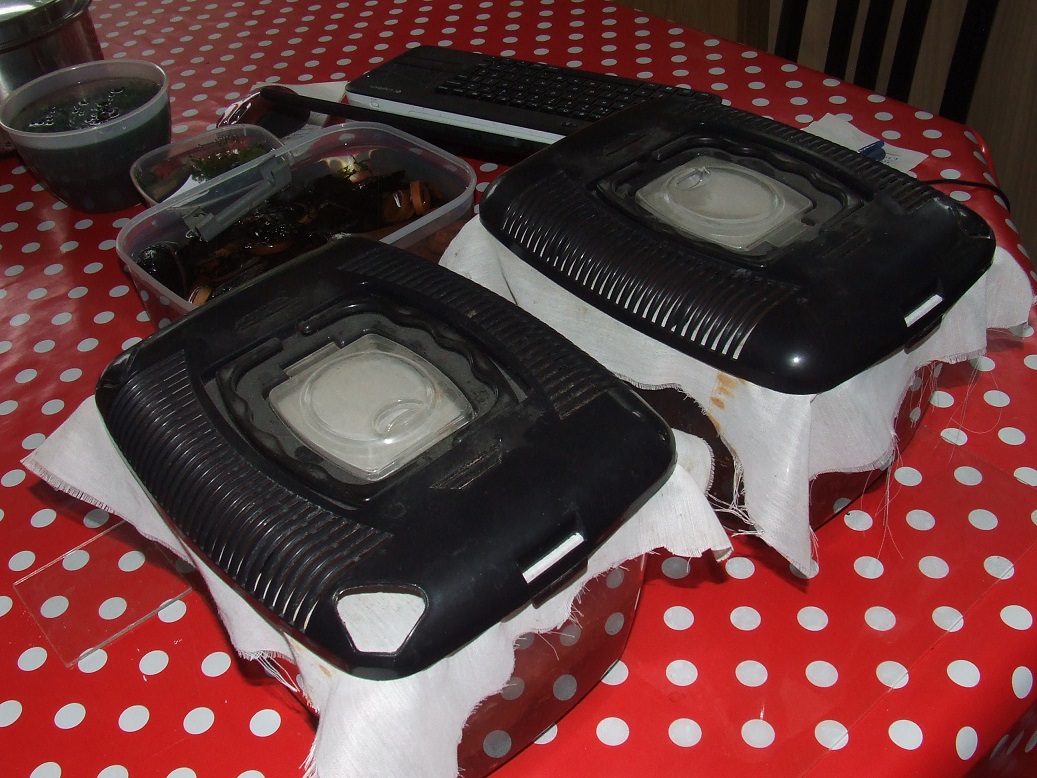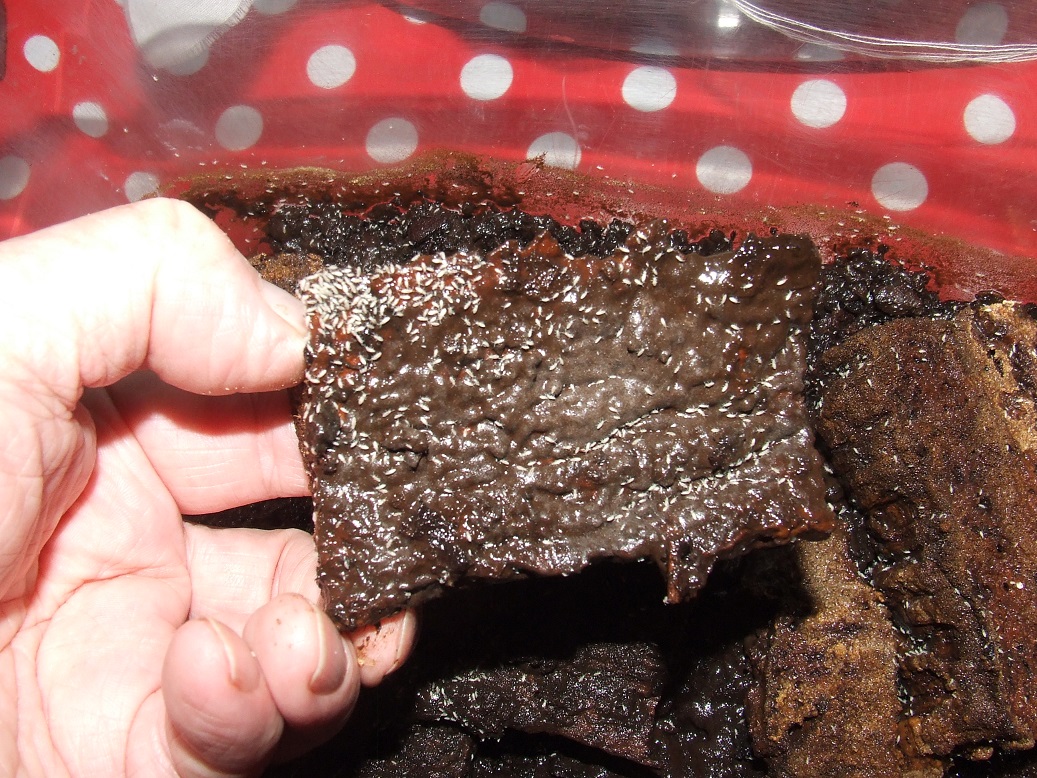 Microworms
Couple of modified food containers, plus a glass jar acting as a back-up. Gauze over the top as anti-fruit fly defence. Porage (however you spell it!) oats ; boiling water to make a 'wet' porage, sprinkle of dried yeast ; another gauze over the top of that (you can't see it in the pic I don't think - makes scraping the worms up very much easier). Reculture every few weeks when the porage is either almost consumed or drying out.
Blackworms
Spare nano tank with a sponge filter, RO/rainwater (or as close as possible). Gravel on the bottom - something which they can bury their heads in at any rate. Fish granules/flake/kitchen veg/Repashy - that sort of stuff - as food. Beneficial to co-culture with snails and/or Daphnia.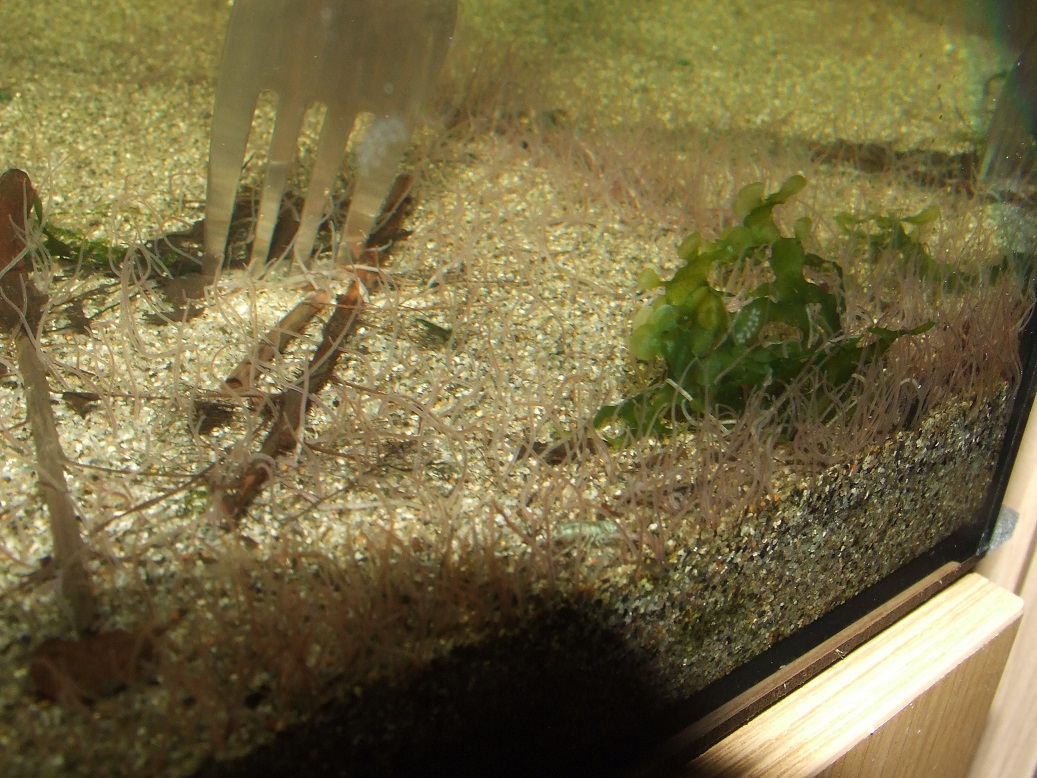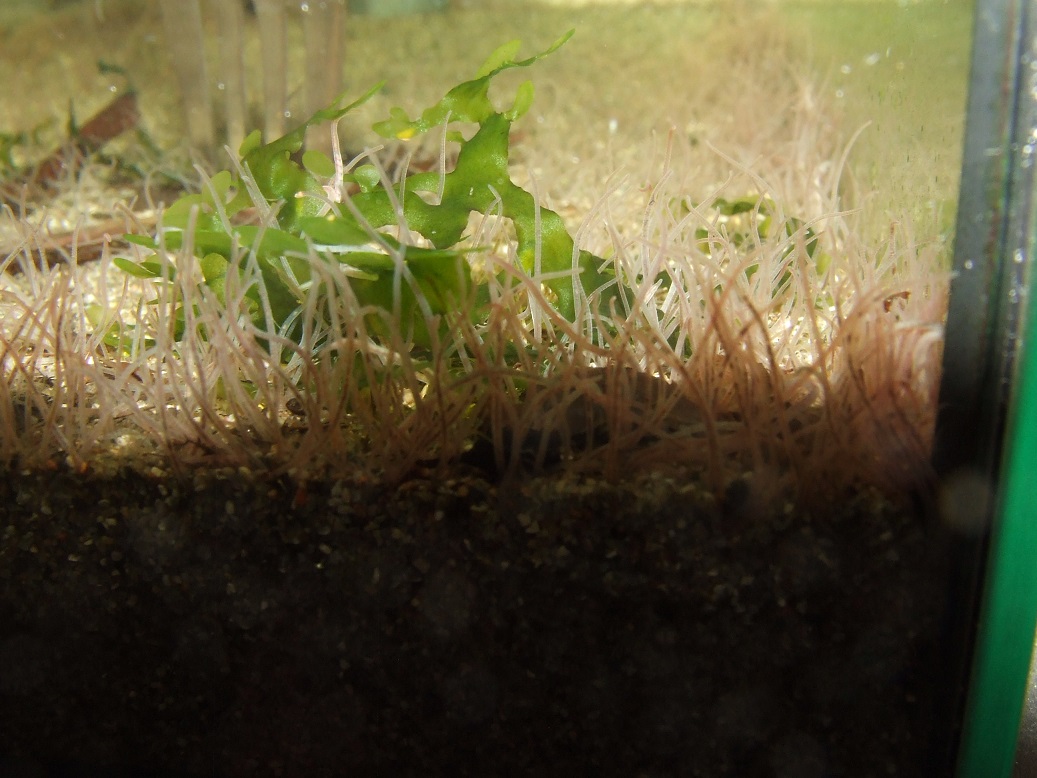 Whiteworms
Mine are in a wormery, though a bucket could be used so long as it's kept cool. Food is selected kitchen scraps (nothing that would attract fruit flies!). My whiteworms are
just
showing signs of recovery after the recent hot weather. They don't like acidic conditions either, so I add eggshells and/or coral sand every so often to try to prevent that. Normally they're distributed through the substrate ; I use white bread to attract bunches of them which I can then pick up with tweezers.