Similar to
@Ricrhys
£10!
New tank for fry!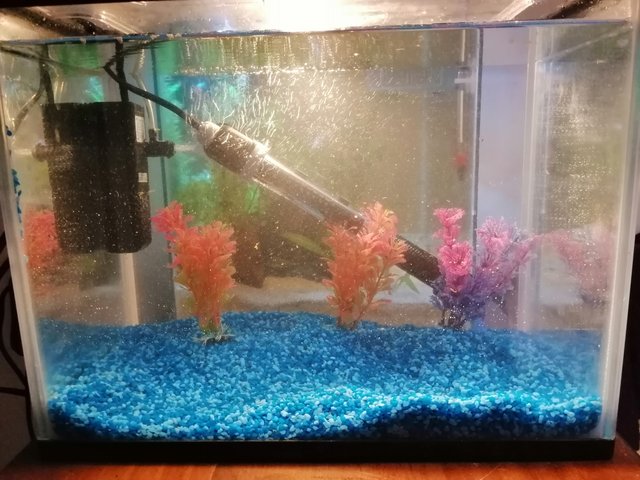 And with them came these guys.. rescued from the guys neon tetra tank at 26.5c!
He did say he knee they shouldn't be in an aquarium and he has a pond but I think was closing it down.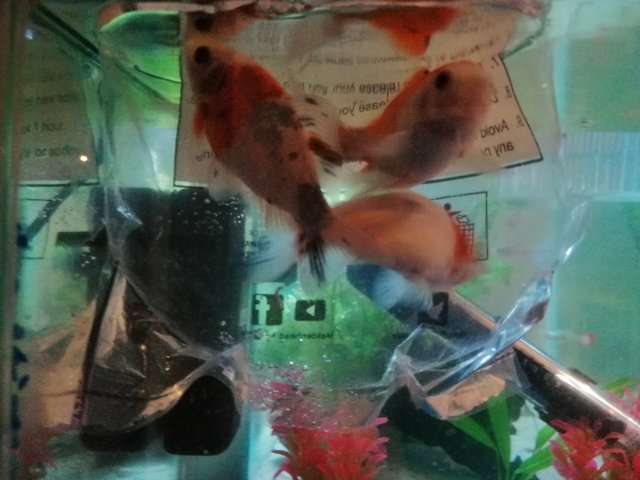 Btw I'm only housing them here overnight and dropping the temperature to 23. And no the fry are not going in yet.
Tomorrow they'll go to my parents' who have a pond though my better half now wants some like them haha! Bring on the kribs/cockatoos if she wants bigger fish!
Slightly concerned about 2 things
1. I used half the sponge filter I have in the smaller tank - will this be enough to get the tank cycled? (Stability dosed in both)
2. Will they get a temperature shock going into the pond tomorrow?
Imm thinking about turning the heater off tonight and letting them gradually
I'm hoping they'll be ok...