While waiting for a water-tweak to take effect (nearly there!) I thought I'd bring along some light relief. Thanks to Plankton I've made what could be a situation-rescuing discovery! ...
I reached into the cobwebbed murk of that part of my museum which is dedicated to culinary curation and pulled out a selection of exhibits :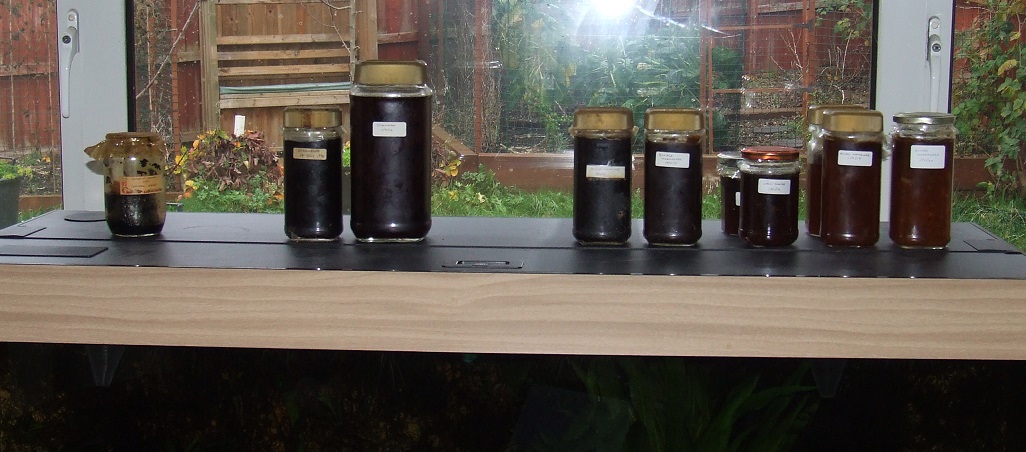 From right-to-left :
Marmalade 05/02/20
Marmalade 19/01/17
Marmalade 17/02/15
Marmalade 11/02/07
Strawberry 01/07/17
Strawberry 17/07/96
Chutney 03/11/90
The chutney was re-bottled on 25/11/95 and it obviously needs doing again (it's quite edible).
The great news is that I've found two jars of both 2017 and 2019 marmalade lurking in the gloom! I therefore have considerable reason to rejoice and for optimism about the early part of 2021.
[And to answer a question that Stephen is likely to repeat : yes - it's a Juwel 240!]