Due to the uncertainty in all of our lives at the moment I spent Saturday worrying about lock downs and shops being forced to close and what not. This made me worry I wouldn't get my tank stocked so I spoke to the LFS I bought Stan from.
He advised me to do my big water change and go to the shop the next day and get sorted.
He sold me a bottle of "colony" I forgot the manufacturer name to add to my tank while the fish were acclimatising, I also bought 6 harlequin rasbora, (strange because 7 came out of the bag.) 4 corydoras sterbai, and of course Stan.
Oh and an ehiem 100 air pump because I wasnt happy with the surface agitation.
Straight home then add the dose of colony and float bags before fitting the air pump. Lights out for a couple of hours while we went for dinner.
I was very excited to turn the light on when I got home. It looks great. I spent the next half an hour sat on the floor watching. I'm chuffed to bits with it.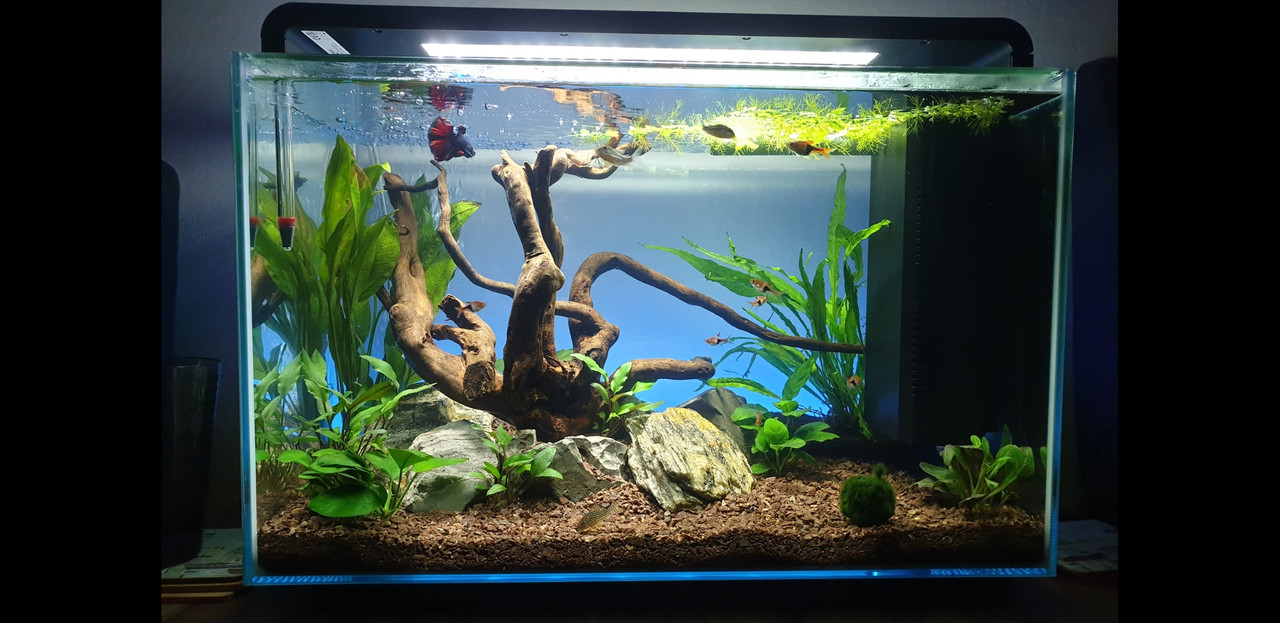 And a pic of Stan. He seems to have claimed the left hand side of the tank where all the plants are. The rasbora keep out the way but the sterbai are crackers and do what they want.