Quick update, during water change did some trimming of the Java fern, behind the rock to let the Vallis come through, and snipped off the bits that were rooting. Moved some Vallis that had sprouted from runners at the front to behind the rock, trying to hide the heater eventually.
Tied the rooted fern to a bit of (boiled & centre removed) bamboo to see if it will grow, don't want it, just curious!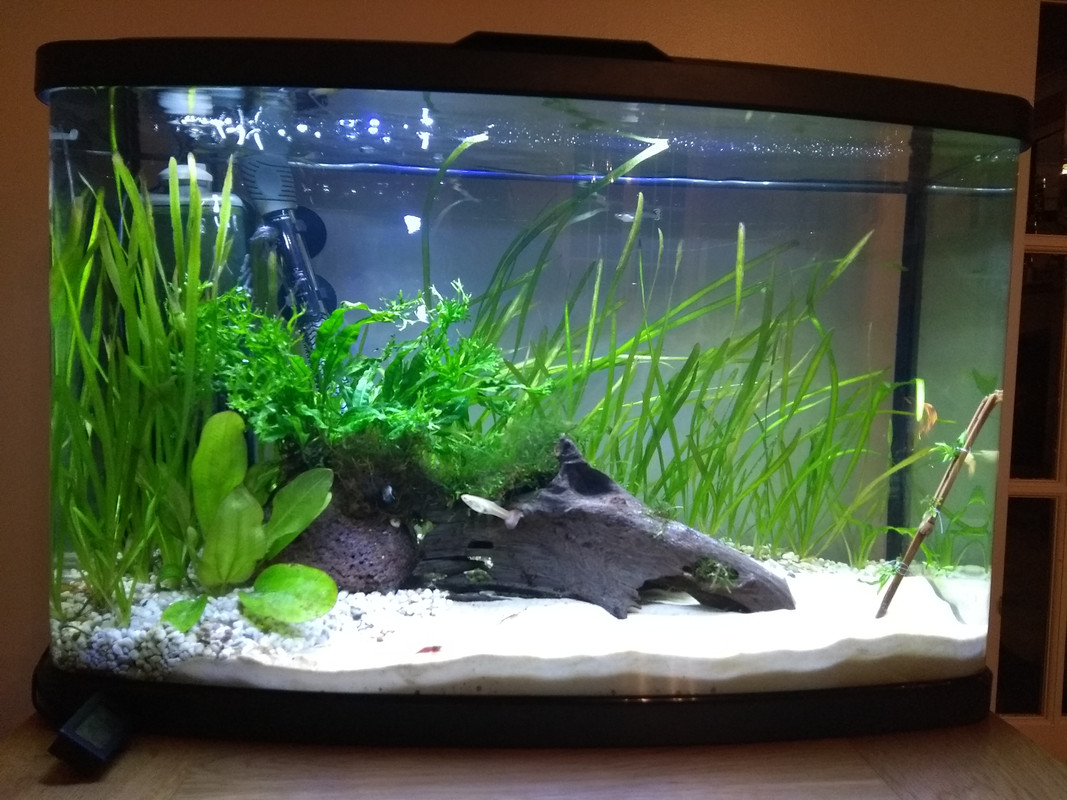 Fish & all shrimp nice & active, I'm spending more time watching them than the telly!