My old
54L tank
is no more, say hello to my new 250L tank!
Picked this up second hand along with the light and a brand new filter which was a touch!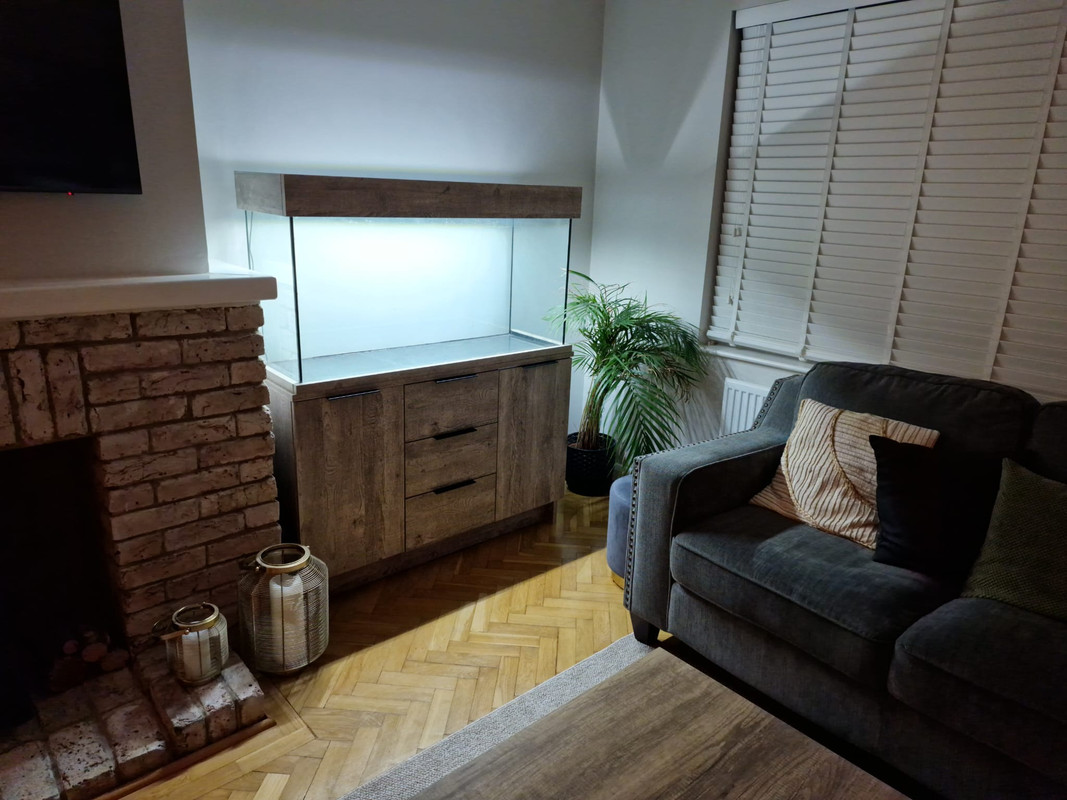 Specs below;
Tank Model:
Aqua One Oakstyle 230
Tank Volume:
250L
Tank Dimensions:
W 116cm x D 38cm x H 60cm
Light:
Fluval Aquasky Bluetooth LED 2.0
Filter:
Oase BioMaster Thermo 350
Will be fitting some frosted vinyl at the back once it arrives and will then go hardscape shopping this weekend hopefully.
Due to some holidays I've got coming up it doesn't make sense to begin the cycling process so will likely be looking at my hardscape only for a while but gives me plenty of time to plan out the design and think about what fish I'm going to add!
Excited is an understatement!