Today my wife and I did our normal weekly shopping which normally we would do on a Saturday but we have been sorting out my late fathers estate.
I am sorry people but I am disgusted with my fellow human beings behaviour, both main stores here where empty by 9:00 am and from what I understand the mainland as well. WHY?
Tesco's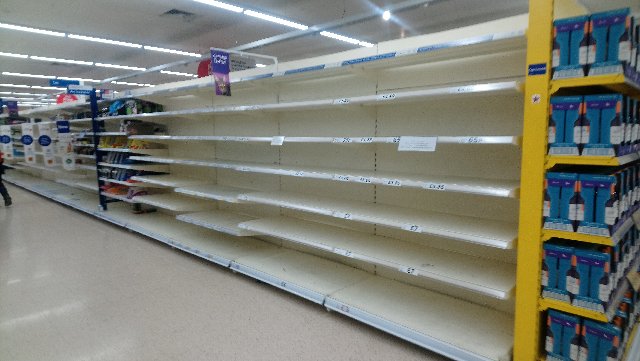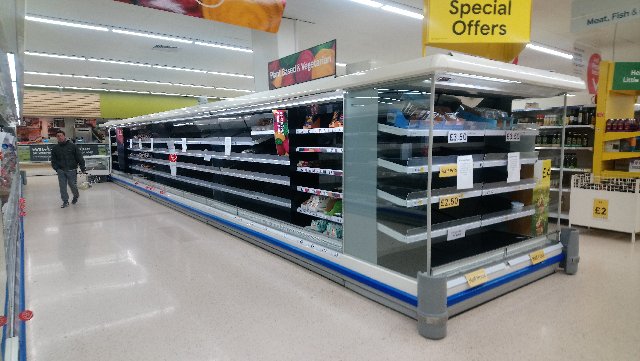 This I found particularly sickering, no pet food so Charlie hasn't got any food, oh and that also meant no fish food either not that I from the supermarkets.
Just what are people thinking?
Aldi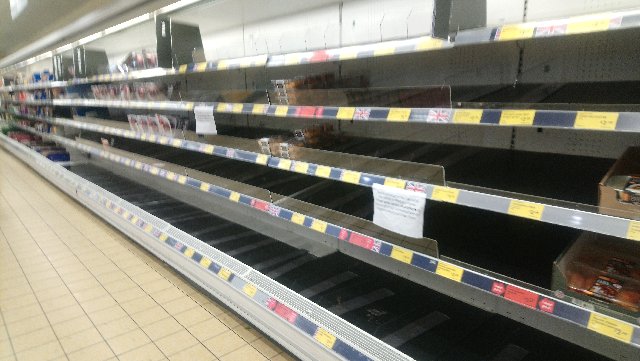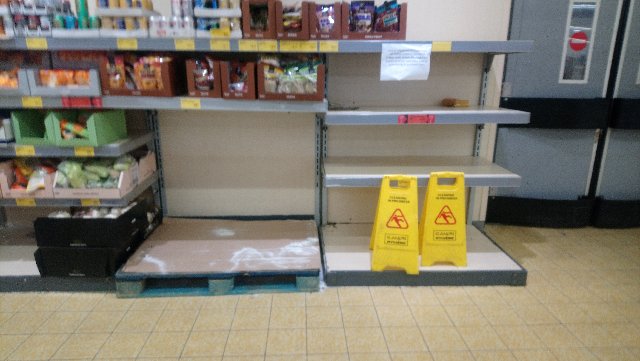 No sugar in either stores and convenience stores are selling products at inflated prices. I was told are my local I could only have two dog food tins per day.
As many of you know I'm a lorry driver, our yard has curtain slider trailers plus fridge trailers parked up full of stock waiting to go into the two Regional Distribution Centres for Morrisons and Aldi. They are sitting because the RDC's cannot keep up with the demand. There are no supply chain failures, we are still delivering and suppliers have no problems or shortages.
I'm wondering how much food will be wasted after all this is over?!