Search found 2332 matches
Thu Jun 17, 2021 12:27 pm
Topic: New Tank Log: VikingMummy
Replies: 455
Views: 14259
this is the culprit. Son's "Jupiter" cushion from his favourite YouTuber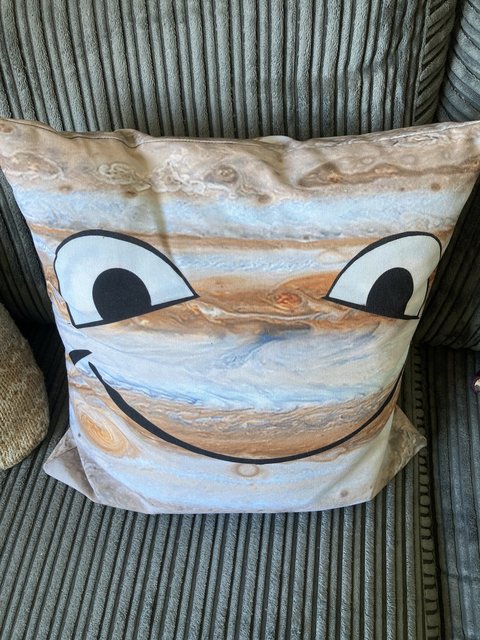 Mon Jun 14, 2021 19:43 pm
Topic: New Tank Log: VikingMummy
Replies: 455
Views: 14259
Sorry for long absences…life just keeps getting in the way! Ended up accidentally shuffling around the plants in the big tank. The ludwigia hasn't been thriving since the frogbit took over (too much shade in that corner of the tank as it all blows down there then gets stuck in the ballansae fronds!)...
Mon Jun 14, 2021 19:31 pm
Forum: Birthday Wishes!
Topic: Happy birthday plankton
Replies: 24
Views: 221
Belated birthday wishes
.
Wed Jun 09, 2021 18:49 pm
Forum: Livestock Health
Topic: Sick corys - what next?
Replies: 55
Views: 841
Sorry you lost them
. I've been taking a closer look at mine and there's 1 that's clearly got something going on in terms of missing fins, growths…I'm having to assume bad breeding
Mon May 31, 2021 9:48 am
Topic: Jack H Aquarium story
Replies: 63
Views: 968
Leading Cory expert Ian Fuller says no black sand is really fine enough for cory's, which is why I moved mine off my Limpopo black sand and into the smaller tank with Barlows sand. Shrimp don't do as well in our water, although I think there are some better adapted to soft water than others (I'm jus...
Tue May 25, 2021 14:47 pm
Forum: Livestock Health
Topic: Sick corys - what next?
Replies: 55
Views: 841
Yeah...it's that slightly yellow/waxy thickening at the tail. Early stages compared to the previous 2 (which even PFK magazine were stumped over)
Tue May 25, 2021 6:28 am
Forum: Welcome
Topic: Hello
Replies: 21
Views: 358
Hello from another soft Scottish water keeper. Vallis hates our water but as Andy said, cryptocoryne ballansae loves it and looks great. Fast growing too. https://i.postimg.cc/KjZqqMcJ/A977127-D-0-F9-E-4-DD4-8-DC3-A6-A8771-B3831.jpg This tank is non CO2. I briefly tried it in my 57L flex and it pote...