Hi folks. I have a bit of a CO
2
-related problem, in that I have some old equipment that I'd like to re-use. I have a solenoid valve and adapters that I used to have connected to a SodaStream bottle. For some weird reason, the bottle I just got from Sainsbury's doesn't quite fit! It looks like it should, but it's just off enough that the adapter won't screw onto the bottle. Unfortunately I didn't have both bottles at the same time, so wasn't able to compare. Have the threads changed slightly in the last couple of years?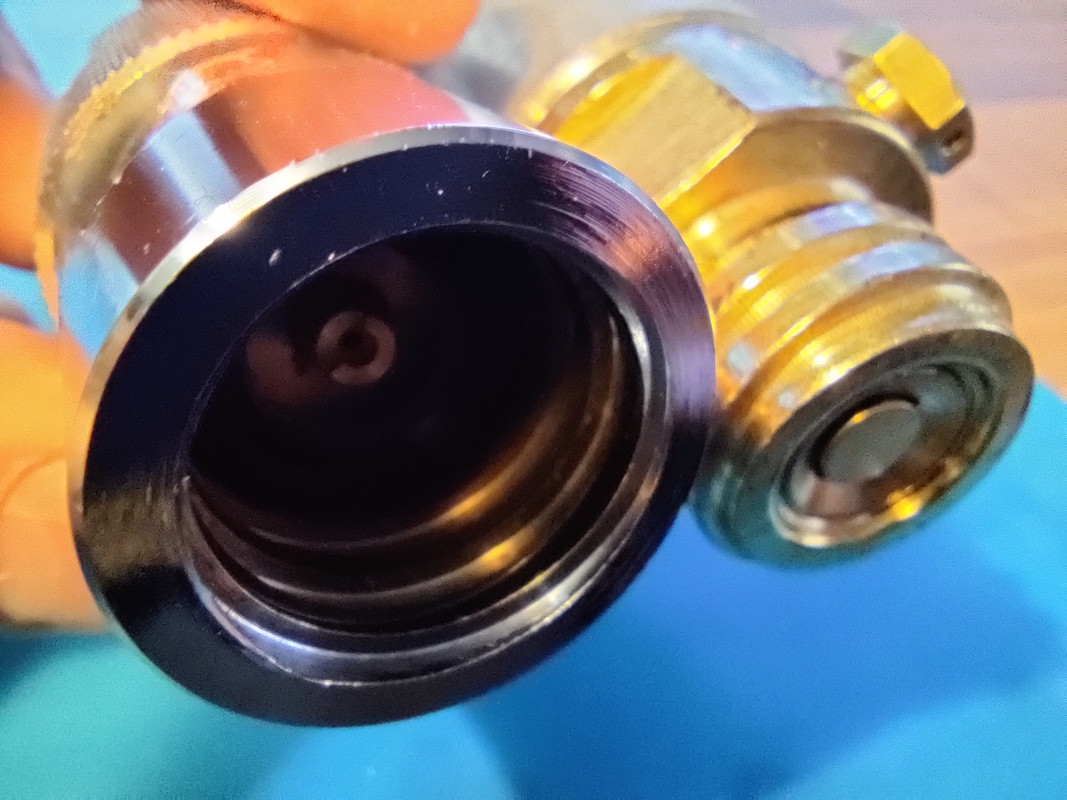 The next problem is then that I bought one of the
Nano CO2 cartridges from CO2Supermarket
that has a 5/8"-18 UNF thread. The tricky bit is that the solenoid valve I already have came from a vendor that no longer exists, so I have no data on it. It has a reverse female thread that seems to be the same size and pitch as the cartridge, just in the other direction. I'm not sure what adapter I'd need to make those work together.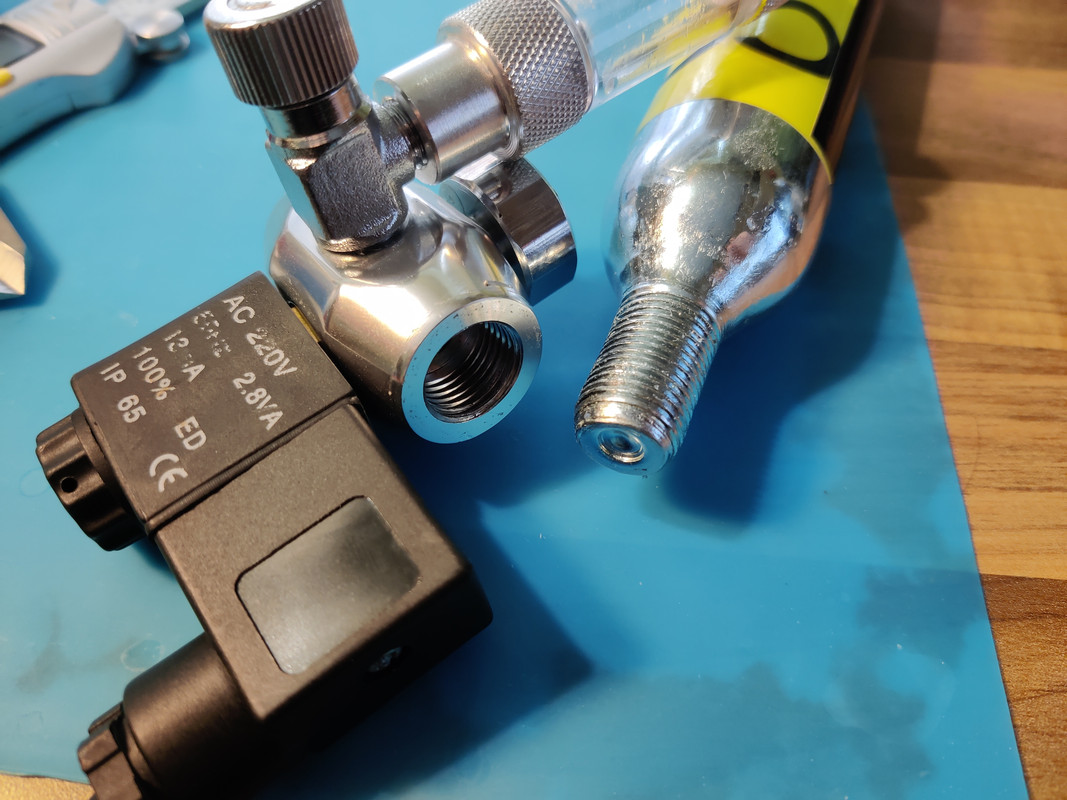 Should I just write-off this solenoid valve and replace it with a new one that I know will 'just work'?