It's my birthday in a few weeks so after a trip to maidenhead aquatics yesterday we came away with a supafish home 60, and a big azalea root as early presents off zarra.
We stopped by a shop on the way home and I got a bag of seachem flourite dark some sera siporax, and some rocks.
After a busy day I got the tank in place. I put a bag of siporax under the filter and took the carbon pellets out of the foam and jammed some siporax in there. I put 2 layers of floss above the foam and before the pump as well.
Today I've tried the azalea root in and eyed the rocks up outside the tank. Heres what I've got now. I am getting a back light tomorrow.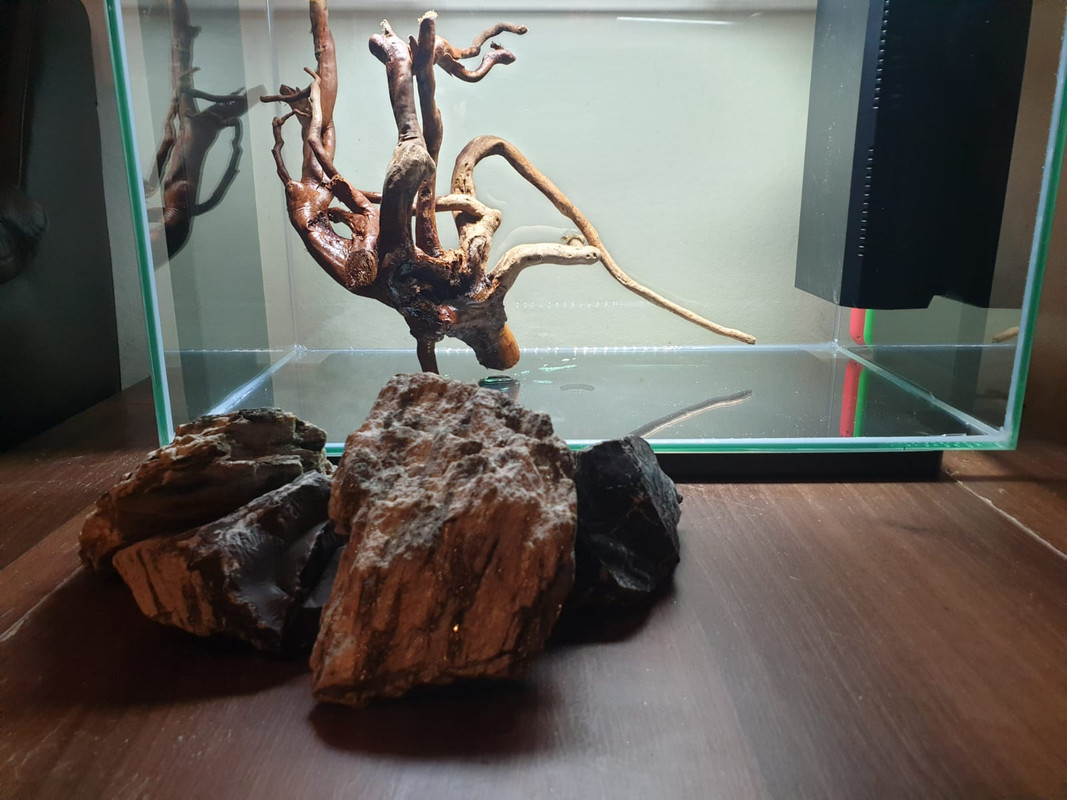 Were in no rush with this tank. I want to get everything right before we start a cycle.