I thought it was about time I started a log to keep ramblings in one place.
I started out a couple of years ago with a nano tank with 4 tetras on a bookshelf that got forgotten a lot but thrived on neglect fairly well. Then I persuaded my wife we needed something bigger and bought this, adding some more tetras and panda Cory's.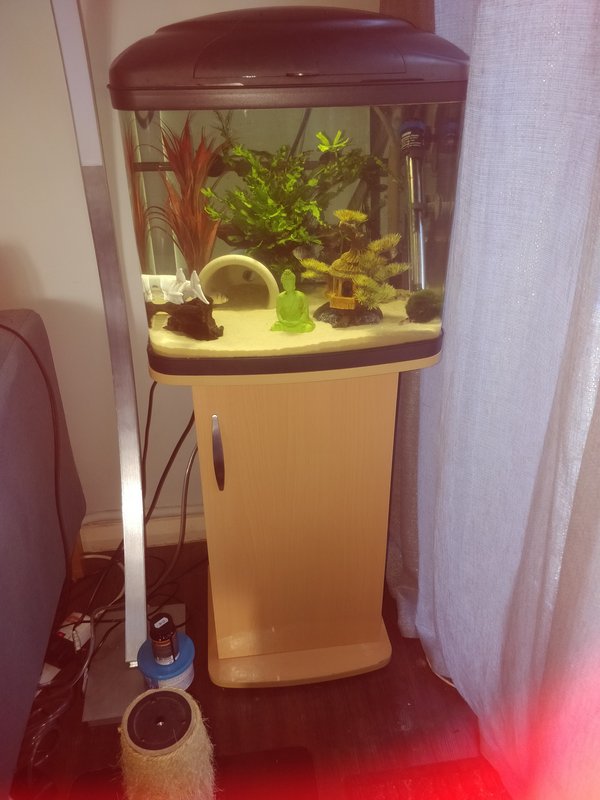 She liked that so I suggested the big picture window between the lounge and porch would be a great place for a large dual aspect tank. Next thing some furniture was moved around and this arrived, ready built by the LFS along with a big lump of wood.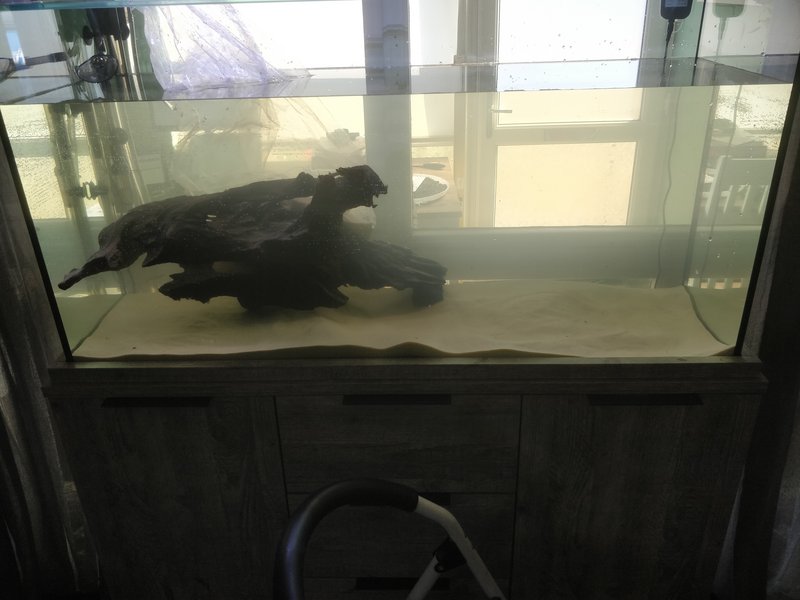 It was set up with 20kg of sand and stuff from the other tank but looked rather bare, so another 20kg of sand and a few rocks from an old water feature were added with a few plants that grew well where they caught the sunlight.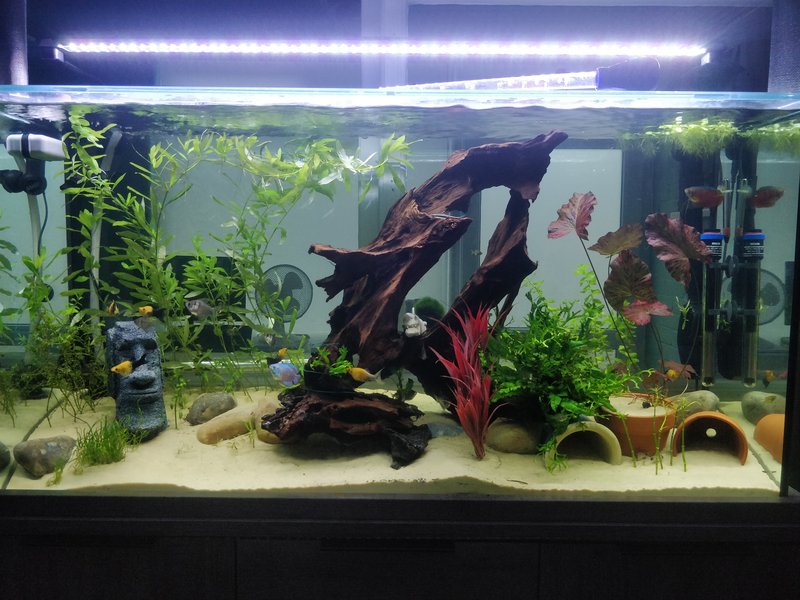 I had two 850l/h filters to start with but the hoses needed cleaning every two weeks and it got annoying so this arrived.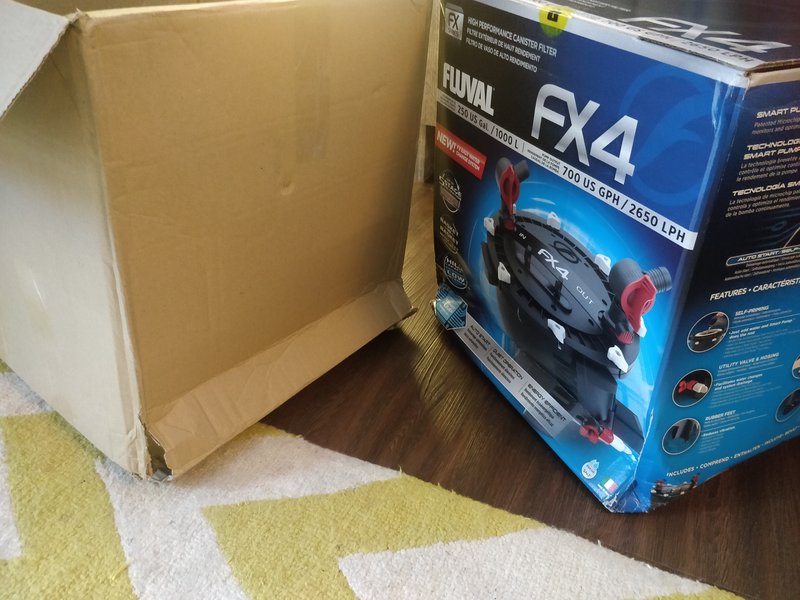 Next my attention turned to the plants, the 20w light that came with the tank wasn't even enough to grow dwarf water lettuce. I have a 45w unbranded led light turning up tomorrow meaning I can put the hoses in the right place and get the top panels mounted. The panels are designed to be stuck on the glass but as I can only just reach the bottom now I didn't want to permanently raise the rim, so a frame will need to be made that I can lift off.
Current stocking is:
10 x Indian Glassfish (Parambassis ranga)
8 x Black Widow Tetra (Gymnocorymbus ternetzi)
6 x Molly/Guppy hybrids
1 x Bristlenose Pleco (Ancistrus sp.)
5 x Panda Cory (Corydoras panda)
1 x Siamese Algae Eater (Crossocheilus siamensis)
2 x Dwarf Gourami (Colisa lalia)
6 x Nerite Snail (Nerita sp.)
390 x Bladder Snail (Pond Snail)
I hope I'm exaggerating the snail population but not sure.