Stephen's future aquarium plans.
I have been thinking for quite a while; maybe just dreaming but quite seriously thinking.
6 foot (600L) aquarium custom made (maybe 700L or 800L).
LED lighting that is customisable (dimming, adjustable colouration, etc.. that type of lighting)
2 x Eheim Pro 600 external filters (already have these) maybe add a third Eheim Pro 600.
2 x Hydor external (in-line) heaters (already have these) (maybe add a third or possible UV filter)
RO water to remove all the impurities but remineralised. Held in 2 x 200L water butts. I need to reduce the amount of phosphates in the tap water and my own RO system will do this.
Sell the 120L aquarium and 550L aquarium.
Re-home all fish (even if only temporary) but probably new/different stock.
Unsure whether to go planted or just rocks, sand and branches (possible biotope) maybe a mix of plants, rocks, sand and branches.
Stocking ?
I have researched many river systems so likely a theme based on one of those river systems.
I am leaning towards stocking based around Corydoras Concolor and Corydoras Delphax (Rio Orinoco basin in Colombia or Venezuela) but more intense research needed.
Corydoras Concolor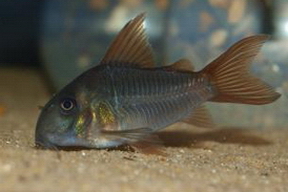 Corydoras Delphax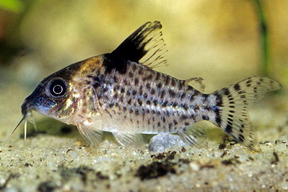 My serious thoughts usually take around 12 months to come to fruition.
I have already decommissioned my 120L aquarium, Otos (5) removed and put in 550L aquarium, plants removed (binned) and big clean up tomorrow including the Eheim Pro4 250.
Watch this space.