I'd be grateful for your thoughts.
I'm pretty sure my water is fine (I test and water change regularly) but this one platy is concerning me. In some lights he looks pretty much ok, like this: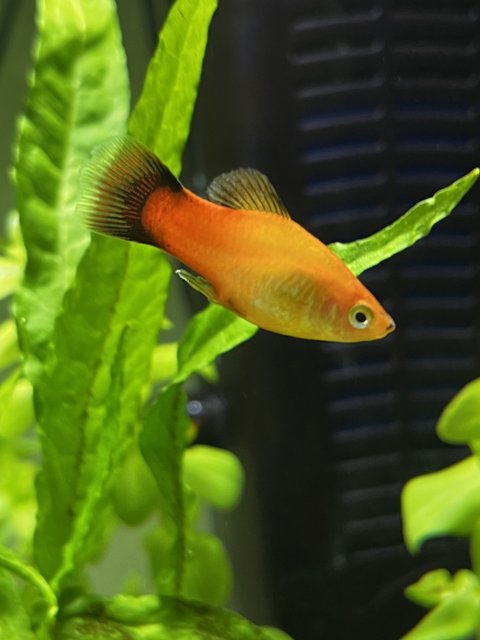 But when the light catches him in a certain way it looks like he's losing scales, like this: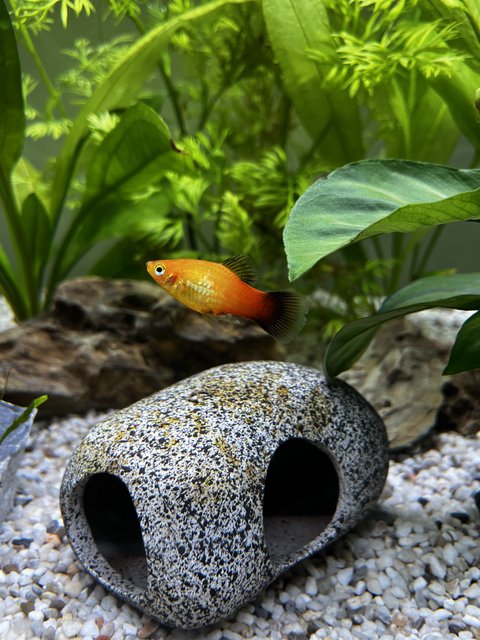 And while he generally goes about his business looking ok, he sometimes follows another, smaller male around (it's an all male tank) and gently rubs up against him. I haven't seen him rub against any rocks or anything else.
All advice or thoughts most appreciated.