---
Previous TOTM Winner

Posts: 1515
Joined: Mon Sep 14, 2020 16:19 pm
Location: Truro, UK
Has liked: 446 times
Been liked: 1200 times
What fascinating animals. There's so little we know about deep sea creatures. There must be a massive amount of species that we don't know about.
Instagram - @the.cornish.fishkeeper
---
Admin - TOTM Winner

Posts: 6713
Joined: Sun Jan 28, 2018 16:04 pm
Location: West Midlands
Has liked: 1273 times
Been liked: 3038 times
the depths of the sea scare the c*** out of me with some of the creatures that live down there!!!
---
Posting Legend
Posts: 1341
Joined: Sun Sep 15, 2019 21:51 pm
Location: Teesdale
Has liked: 652 times
Been liked: 759 times
Contact:
I used to do a lot of sailing, from 1973 util 2006 and for a time after retiring from a full-time job, I was a journalist for Sailing Today magazine. During those years I experienced some great moments and close encounters with fish and sea-mammals.
Two points I always adhered to:
1. I never fished while at sea, on the grounds that if I don't eat them, then they won't eat me if I fell overboard.
2. I never learned to swim until I had given up sailing. If I fell overboard , then I wanted to go quickly!
Photo of "Patriot" my yacht, (sadly I sold her years ago) in Lagos marina. She is looking spruced up here as she had just had a re-fit after a long voyage.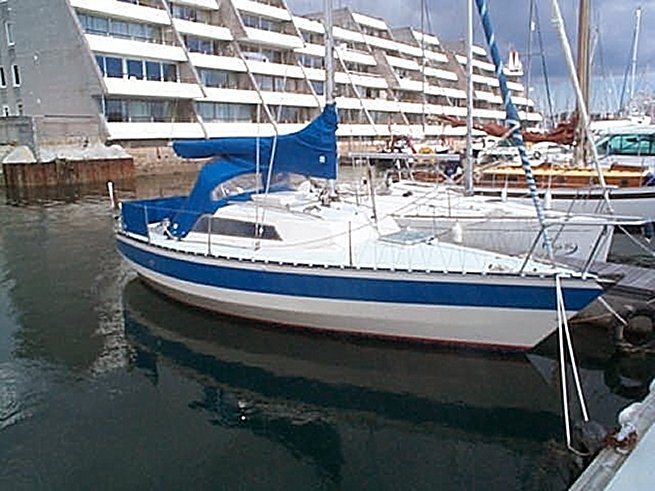 ---